Enhance your practice with the perfect accessory

Pilates
Ro & Arrows socks provide the necessary grip and stability to perform precise movements and exercises without slipping or sliding.

Yoga
Whether you're holding a downward dog or a warrior pose, Ro & Arrows socks help you maintain balance and control on any type of mat.

Barre
The patented grip technology and arch support of Ro & Arrows socks make them the perfect accessory for barre classes, providing comfort, stability, and style.
Shop the Split-toe Grip Socks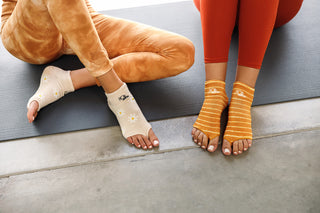 What makes Ro & Arrows socks great?
Ro & Arrow socks are made from a light-weight, cotton-elastane blend with a patented low-profile grip for zero distractions, designed to enhance any workout. With features such as a pocket heel and athletic arch support, comfort is at the forefront of its design.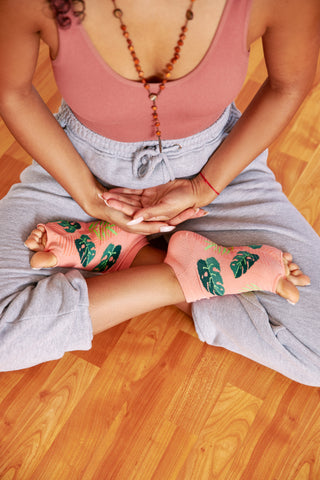 Accessorize your workout
Stay organized and comfortable both in and out of the studio with our lineup of accessories.
Shop accessories