Discover the Ro & Arrows Edge
Transform your pilates practice
Say No to Slipping
No more worrying about maintaining your pose. Our grip socks provide excellent traction, ensuring a safe and effective Pilates session.
Exceptional Breathability
Say goodbye to stuffy workouts. Made from a breathable blend of 96% cotton and 4% elastane, our socks ensure optimal airflow, keeping your feet cool throughout your Pilates session.
Focus on Your Form
Leave distractions behind. With our grip socks firmly in place, you can focus solely on perfecting your Pilates movements.
Rhiannon Grip Socks
Delight your feet with the unmatched comfort and stability of the Rhiannon Grip Socks.
Split-toe design: Tackle complex Pilates movements with absolute confidence.
Low-profile grip: Say goodbye to slipping and sliding.
Material: Comfortable and breathable 96% cotton, 4% elastane blend.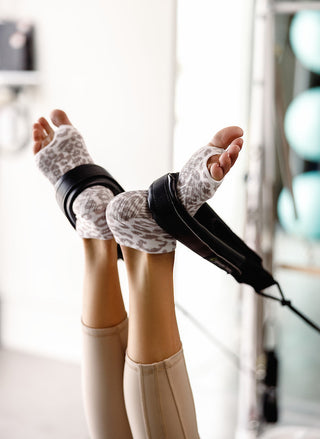 Maeve Crew Grip Socks
Experience pilates like never before with the Maeve Retro Crew Socks.
Sturdy traction: No more slipping on the floor.
Versatile style: Wear them scrunched down for a layered look.
Material: Stylish yet comfortable 96% cotton, 4% elastane blend
Ready to take your pilates to new heights? Shop the lineup
Hear it from the pilates enthusiasts themselves

Elevate your pilates journey with Ro & Arrows
Exceptional comfort meets outstanding performance