Experience the Ro & Arrows difference
Redefining the yoga experience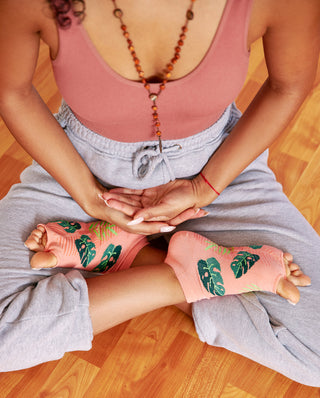 The Best of Both Worlds
Enjoy the freedom of barefoot toe movement with the security of a grip sock. Our split open-toe design offers superior control and natural feel.
Secure Through Every Pose
No more grip sliding during your workout. Our unique pocket heel feature ensures your sock stays in place, providing consistent traction.
Reduced Foot Strain
Say goodbye to foot discomfort. Our Athletic Arch Support is designed to alleviate strain, allowing for a more comfortable and extended yoga session.
Rhiannon Grip Socks
Experience a yoga session like never before with the Rhiannon Grip Socks.
Split-toe design: Greater balance and control in every pose
Low-profile grip: Say goodbye to slipping and sliding.
Material: Comfortable and breathable 96% cotton, 4% elastane blend.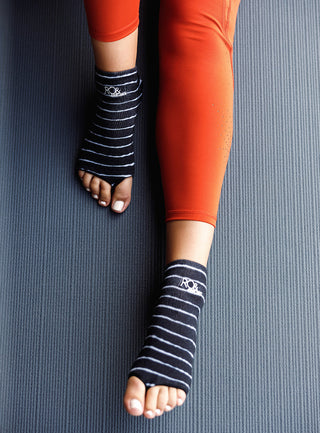 Maeve Crew Grip Socks
Embrace the perfect blend of style and practicality with the Maeve Retro Crew Socks.
Sturdy traction: No more slipping on the floor
Versatile style: Wear them scrunched down for a trendy look
Material: Cozy and stylish 96% cotton, 4% elastane blend
Ready to change your yoga game? Shop the lineup
See what yoga enthusiasts are saying about Ro & Arrows

Elevate your yoga, one pose at a time
Embrace your yoga journey with Ro & Arrows